A New Solution to Accelerate Cost Effective Growth.
Built on a history of success.
AuctusIQ is built on 25 years of scientific salesforce analytics, data modeling, and applied market studies to undercover the talent, skills, coaching, and sales strategies that accelerate growth and optimize commercial results. Our founders, Troy Kanter and Dr. Courtney McCashland, have founded multiple successful businesses, and some of the most effective talent assessment, science, software, and deal strategies of sales teams in the market today.
The Auctus engine is founded on predictive assessment science to more than double salesforce production through engaging the right talent and is applied through deal coaching strategies that has, in some cases, tripled average win rates while reducing the costs associated with unproductive activity.
The AuctusIQ Science delivers targeted value creation through meaningful analytics and reporting informed by three decades of predictive talent assessments acquired from IBM and refined through high-performance research with more than one million participants. Through hundreds of studies of high-performers, AuctusIQ has validated success profiles of the critical talents, skills, and experiences for top sales leaders, sales managers, strategic account managers, complex sellers, account executives, sales representatives, sales technicians, project managers and sales support roles. These success profiles are proven, fundamental sources of growth for the world's premiere sales organizations.
The AuctusIQ System delivers Artificial Intelligence to focus the time and unique talents of each seller through smarter decisions at every stage of the sales cycle. A quarter of a century of success through applied experience from the front line to the board room has revealed the AuctusIQ win strategies that deliver results at every level. Personalized sales coaching feedback is facilitated through the platform and directly tied to every deal in your CRM to accelerate growth through daily, weekly, and quarterly rigor.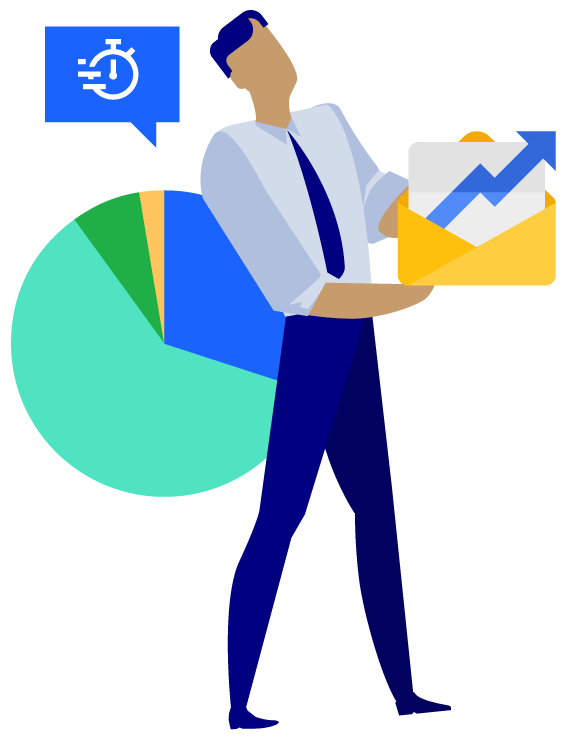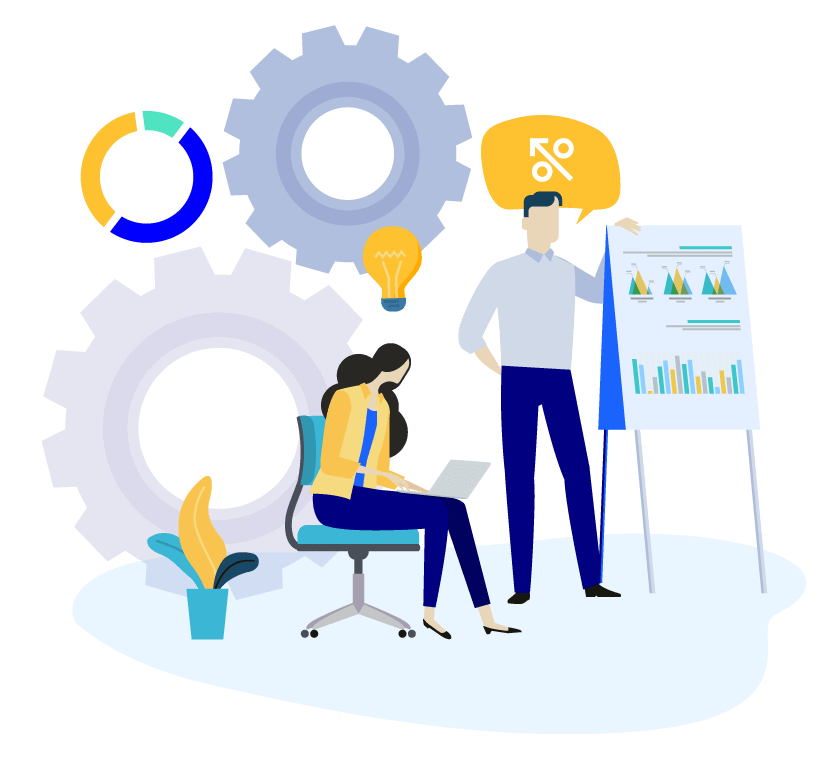 Built to Serve You.
We've listened and understand the pains of sales executives that have intensified over the last five years. Buyer expectations and market demands have changed. The number of influencers in a business-to-business deal has more than doubled, seller customer satisfaction has dropped year over year, percent quota attainment continues to decrease across industries, and salesforces are struggling to move from a solution selling model to a trusted advisor model.
In an attempt to serve the evolving demands of the buyer, today's sales enablement industry offers an abundance of fragmented solutions around funnel analytics, talent, coaching, deal strategy, and forecasting that are often unrelated to business outcomes. These solutions are missing the mark and the market problems persist. The net effect is that Selling is Harder than Ever.
To help sales organizations ignite cost effective growth, AuctusIQ has first, uncovered the factors that are proven to predict desired business outcomes, and then linked them together to realize the collective impact of applied deal strategy through a unified science and software platform for reliable growth over time.
Proven Results.
There's not a single salesforce in the world we can't make better. Period.
With AuctusIQ Science, clients have validated talent and skills assessments that predict quota attainment average increases from 57 percent to 134 percent, multiply salesforce production by up to ten times through engaging the right talent, and that explains why some teams average two- and three-times higher rates of top talent retention than other teams within the same sales organizations.
With the AuctusIQ System, clients have doubled average win rates across sellers who apply the AuctusIQ win strategies. In aggregate, this difference explains the success of salesforce teams experiencing consistent, predictive growth. And, the strategies are managed through the AuctusIQ System for applied intelligence to transform your salesforce.
Science Founded on 25 Years of Talent Assessment Research with Premiere Brands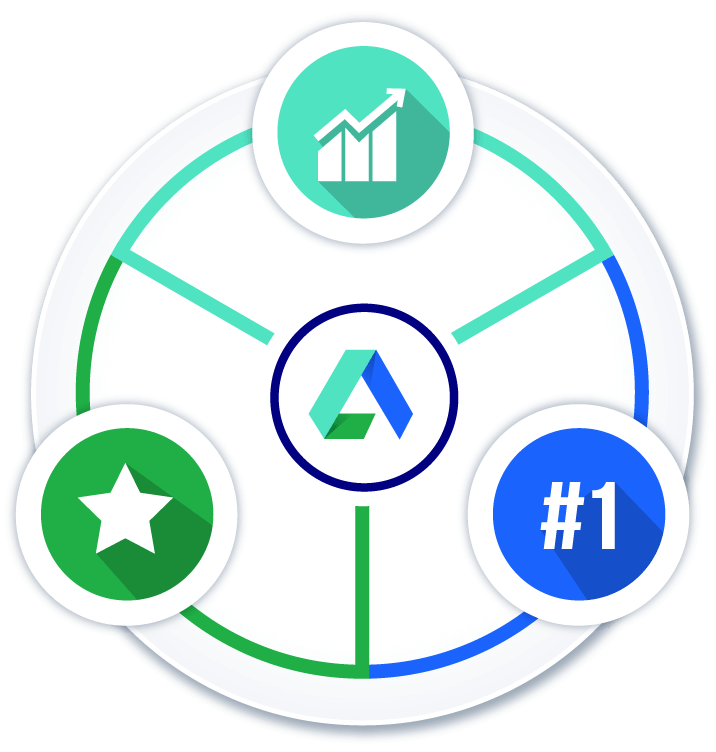 Our Mission
To Activate and Accelerate the Growth of People and Companies.
We accomplish this for our customers by creating a smarter, faster, and more powerful sales engine that multiplies revenue per seller on a continual basis.
Our Vision
To be the world's number one resource for building the world's best sales organizations.
Our Promise
There's not a single salesforce in the world we can't make better.
A bold promise to business. And one that we stand behind.
We all agree that performance requires top players, top strategies, top systems, and top leadership. AuctusIQ enables you to experience meaningful returns on the capital you invest in selling, just as you expect in all other aspects of your operation. Let us help you turn your salesforce into your competitive advantage.
Our Founders' Expertise and Experience.
Our founders encompass the perfect combination of the art and science of successful sales.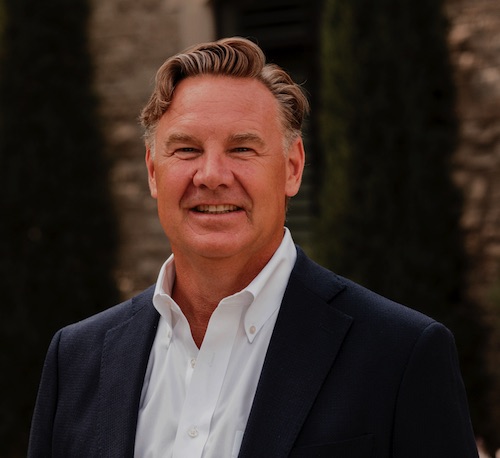 The Art — Troy Kanter has held numerous executive seats across global organizations and led some of the most effective sales organizations. He has led businesses through multiple rounds of funding and global expansion, and through his leadership has perfected the art of selling to drive revenue quickly and efficiently. His practices and strategies are the foundation of the AuctusIQ solution—empowering businesses to leverage their largest asset, their salesforce, to grow their business quarter-after-quarter.
---
Troy Kanter serves as CEO of AuctusIQ. Kanter has been transforming sales organizations and their revenue streams for more than 25 years. Prior to co-founding AuctusIQ, Kanter served as CEO of TwentyEighty, a $300M learning and performance management firm and the holding company of the world's largest sales training organization. Before his role at TwentyEighty, Kanter was the President and COO of Kenexa, a software and services firm that he led from start-up through an IPO in 2005 to a $400M run rate in 2012, when it was acquired by IBM for $1.4B. At Kenexa, Kanter led the global salesforce, executed more than 20 mergers & acquisitions, guided the business through multiple rounds of funding, and expanded the company to more than 3000 employees operating in 20 countries.
Kanter had previously founded Human Resources Innovations, which merged with Raymond Karsan Associates to form Kenexa. He began his career at the Gallup Organization where he served as a Vice President.
Kanter currently serves on the board of multiple fast-growth organizations. He holds a bachelor's degree in corporate communications and advertising from Doane University where he has served on the Board of Trustees since 2005.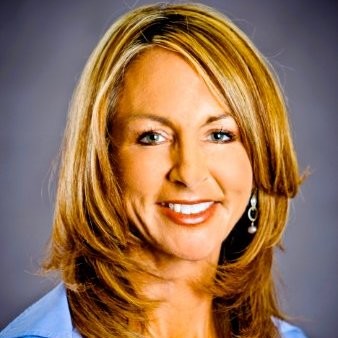 The Science — Dr. Courtney McCashland has served in executive roles leading the science & growth strategies of global financial, technical, research, talent assessment, HCM, and strengths development organizations. Through hundreds of performance-based studies, Dr. McCashland's research has validated predictive salesforce assessments and analytics that power the AuctusIQ platform. Dr. McCashland brings academic and applied insight to how the talents, experience, knowledge, and skills of the salesforce can be measured and managed to shorten the sales cycle and increase sales production.
This powerful connection of industry experience yielding incredible results delivers a solution that that is not only proven to work but unmatched in the industry.
---
As Co-founder and Chief Officer of Science and Strategy for AuctusIQ, Dr. McCashland brings academic and applied insight to how the talents, experience, knowledge, and skills of the salesforce can be measured and managed to shorten the sales cycle and increase sales production.
Prior to this role, Dr. McCashland served as President of Global Science and Strategy for IBM Smarter Workforce where she worked with executive leaders of Fortune 500 companies architecting predictive assessment systems to hire for fit and to turn talent into performance. She also served as President of Global Assessment for Kenexa, an HCM company, where she led an expert team of IO Psychologists to integrate talent and skills assessments, situational judgment tests, simulations, and predictive interviews to measure what matters most to performance.
During her career, Dr. McCashland's profile assessments have been publish in best-selling books including the Standout strengths assessment delivered in Marcus Buckingham's Best Seller Standout, the Survivor Profiler delivered through Ben Sherwood's Best Seller The Survivors Club, and The Strengths Engagement Track (SET) delivered through Marcus Buckingham's book Go Put Your Strengths to Work. Dr. McCashland has founded five successful start-up organizations and served on the executive team for seven fast-growing companies with a focus in talent research, analytics, and financial services. She received her bachelor's degree in marketing and journalism and a master's in qualitative and quantitative research from the University Nebraska-Lincoln. She then completed her doctoral degree in organizational leadership at the University of Southern California where she graduated summa cum laude.
AuctusIQ Launches an Innovative Way to Accelerate Sales Growth
AuctusIQ Works with Large Global Organizations to Accelerate Cost-Effective Growth