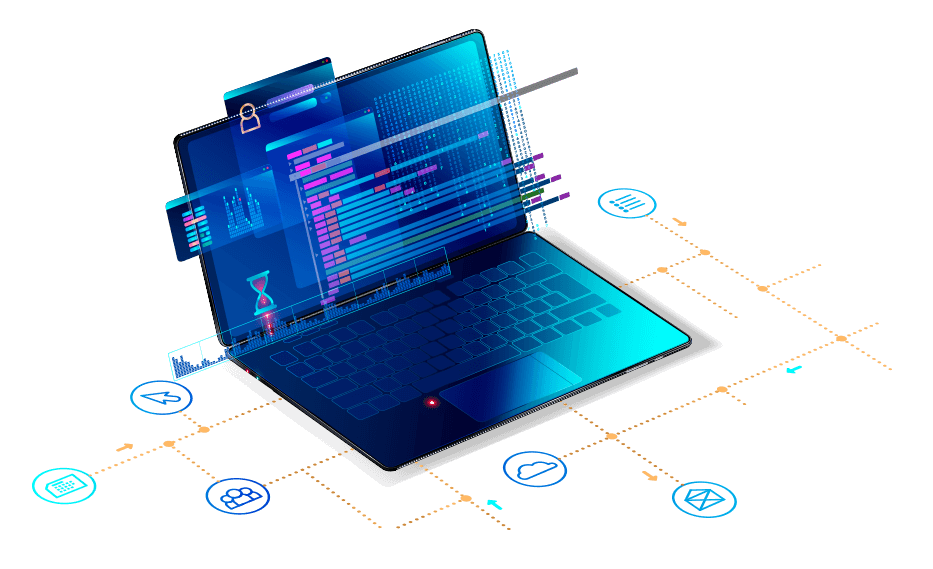 Fighting the Winning Battle. Every Time.
It boils down to one word: WIN.
We see too many sales teams drive to the end of the quarter before knowing if numbers will be hit and if sales deals will close. That's a flawed system and an unreliable process. Your forecast should tell you six months in advance if you're going to hit your numbers and close your deals or encounter a landslide of losses—as a salesforce and as individual sellers. Because the more you lose, the more your forecast dominoes and the more you win, well, it speaks for itself.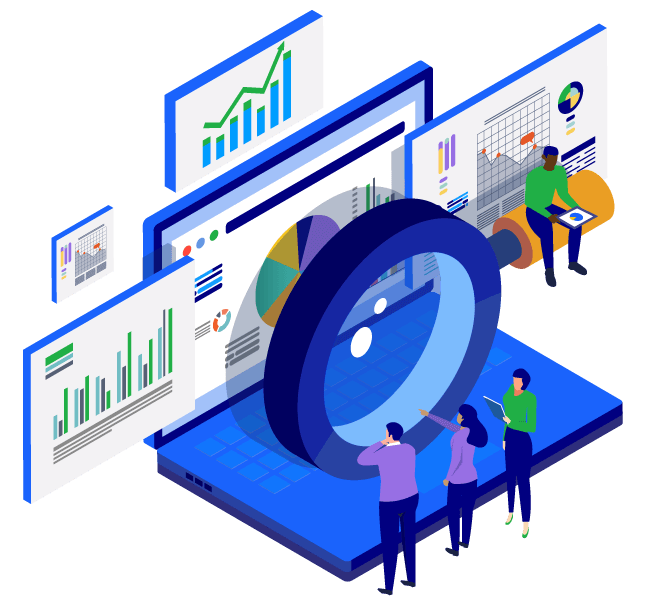 Improving Win Rates by Applying Proven Win Strategies
A fast-growing national technology company implemented the AuctusIQ sales system DealIQ to hire for fit and facilitate a weekly cadence that would lead to sales growth and development. The desired outcome was increased sales activity and funnel size with a decrease in sales cycles time—to ultimately increase and accelerate win rates. To accomplish this, every new hire is assessed for Talent and Culture Match through the AuctusIQ Interview of Predictive Questions and Situations, then scored through the AuctusIQ performance rubric. And, every seller across the enterprise is trained to apply proven win strategies and licensed to use a performance-based application with automated questions to ask and actions to take at every stage of the selling cycle.
With AuctusIQ sales methodology, the company has experienced 100 percent retention of new hires, accelerated time to productivity, increased win rates, and overall accelerated growth to become the segment leader for the industry.
Know the Rhythm. And Repeat.
All great sales organizations share one thing: a definitive cadence and rhythm to anticipate, act, and engage the buyer at each phase of the sales cycle. It's a fairly simple equation that refines what works and teaches you the questions to ask and the critical buyer responses to collect to advance the sale quicker with lower costs and higher margins. It's about bringing the buyer into the conversation, listening, and asking critical questions that make them think, strategize, and drive you to the win.
The Seven Imperatives of AuctusIQ are just that—a refined predictive model that tracks opportunity and substantially increases confidence in your projections and accuracy of your forecast while providing feedback to your sales people and a powerful sales coaching playbook to your managers that will increase wins, decrease cycle times, and lower costs while increasing margins.

The Science of the Seven Sales Imperatives System.
Over the phases that make up the lifecycle of every deal there are a series of interactions between sellers and buyers—where, how, and to what degree the buyer reciprocates and responds allows the sales leader to:
• Diagnose whether the deal is in or out
• Measure and manage the seller to buyer interactions
• Manage tactics and strategies according to buyer response
• Receive accurate and predictive sales forecasts for individual sales reps and teams weekly, monthly, and quarterly.
The Seven Sales Imperatives is a complete deal and salesforce management system based on the analytics of thousands of complex deals, and daily measurement and weekly feedback on the interactions of the buyers and sellers with regard to critical phases. There is no subjectivity in our software's measurement. Ultimately this an unbiased, proven formula that will accelerate revenue.
The Seven Imperatives
1
Recognize, influence and fully engage the buyer
2
Discover, understand and connect with influencers
3
Establish your strategic competitive advantage
4
Position yourself for the win
5
Diagnose the risks and potential pitfalls
6
Establish definitive dates, cadences and milestones to accelerate the close
7
Establish a strategic business advisor relationship with your buyer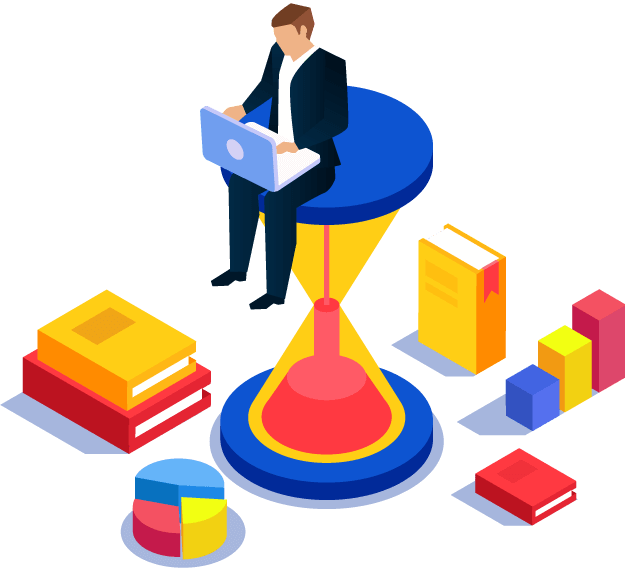 The Real Deal About Winning Deals—Fast.
The bottom line is almost every business is struggling with elongated sales cycles and win rates. A complicated sales process, a diminishing pipeline, transparency challenges, decreasing quality of leads, and the increasing cost of selling—the longer it takes the more expensive it gets. Study after study reflects these challenges and the trends are getting worse.
The Challenge:
of sales people consider selling harder than it was five years ago.
The Solution:
Make it simple with a proven selling strategy, based on analytics, that when mastered and repeated will create accurate sales predictions on forecast and performance.
The Challenge:
of salespeople exceeded their quota last year.
The Solution:
Beat these numbers by applying unique feedback during the sales process and proven manager playbooks that work like clock-work for some of the world's most productive salesforces.
The Challenge:
of customers believe a sales person can understand their needs.
The Solution:
Arm your salesforce with a better way to think about selling—deals are about intelligence, discovery, trust, and advisor-ship, not solutions, products, features or functions.
---
There are a multitude of factors that play into these struggles. But, the solution is a single point of sales growth intelligence, because a smarter sales team drives a smarter business. Integrating a structured deal strategy with a common language across your sales team seems easier said that done. Our selling system has solved this for you. And when you get it right, system adoption, quality of leads and the strength of your funnel all begin to fall in place.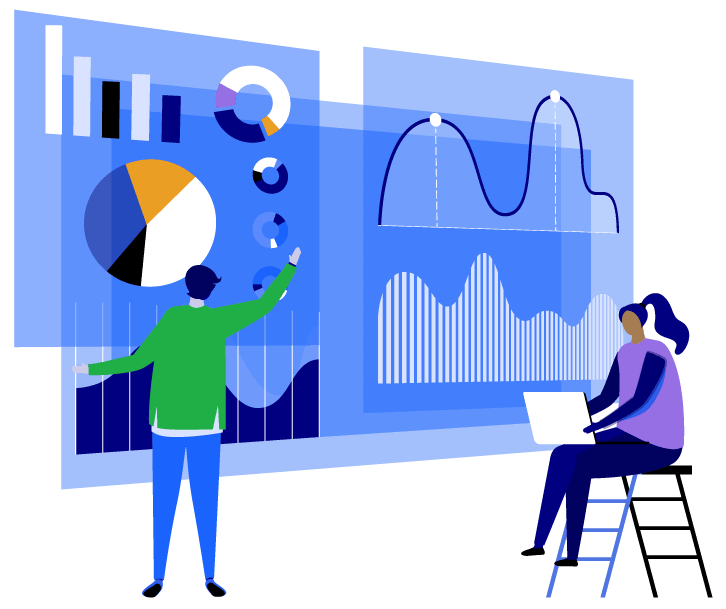 Evolving traditional methods to start winning more.
A global B2B employee experience company implemented AuctusIQ selling system to implement a business process that taught the sellers how to think about, report and close deals so they could start winning the big deals they had traditionally lost. Prior to using AuctusIQ they didn't have anything in place to accomplish these goals, the traditional practices hadn't worked. After implementing Deal Intelligence, mainly the Seven Imperatives, they are on target to double win rates and their annual ACV targets for the year.
"Since implementing the seven imperatives methodology, our close rates have doubled, and we are on projectory to double our year-over-year win rate targets."

SVP Sales, Engage 2 Excel
Deal Intelligence Changes the Game, but You Still Need the Right Players.
There are three key components to the AuctusIQ Intelligence Solution because there are three key areas to your sales team performance and overall business performance. Deal intelligence is important, but the true impact happens when there is accelerated velocity behind talent and coaching intelligence as well. Continue reading the full story of achieving your highest Growth IQ.