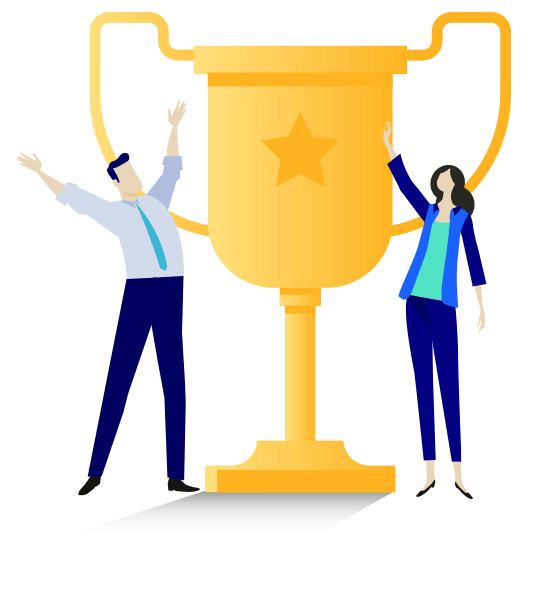 The Auctus Intelligence (AI) Selling Advantage.
A Proven Strategy
Companies of every size across industries, even those with compelling product and service offerings, are struggling with growth. With changing market and buyer expectations, historic methods are not producing the expected returns. If you want to know how you stack up, measure your Growth Intelligence with AuctusIQ. Then, implement a proven sales system to turn your salesforce into your competitive advantage.
AuctusIQ is Growth Intelligence Applied. Your GrowthIQ is the collective measure of your Growth Intelligence as you compare to the best in your industry. This intelligence will illuminate the path to increase your speed and agility for growth. The AuctusIQ growth platform applies this intelligence through a selling system that connects high-performance talent analytics from your salesforce to the win strategies that accelerate performance.
Three Critical Solutions
The AuctusIQ Growth Platform focuses on three critical solutions: Talent Intelligence, Coaching Intelligence and Deal Intelligence. We take an individualized approach to each seller, understanding that each one brings different DNA and skills to the table—and their unique profile affects how they work, develop, lead, and win.
When you uncover the innate talents and critical skills of individual sellers, it reveals their personal path to performance. The AuctusIQ coaching intelligence program will prompt you on how to realize your deal strategy through the individual strengths of each of your sellers. We offer the only analytics-based assessments that connect talent to deal intelligence through an individualized coaching system.
We've applied technology and methodology to empower you to put it into practice and apply it to every sales effort you undertake. It's a focused process that enables you to replace lengthy coaching sessions, eliminate unproductive sales activity, shrink close cycles, and protect margins.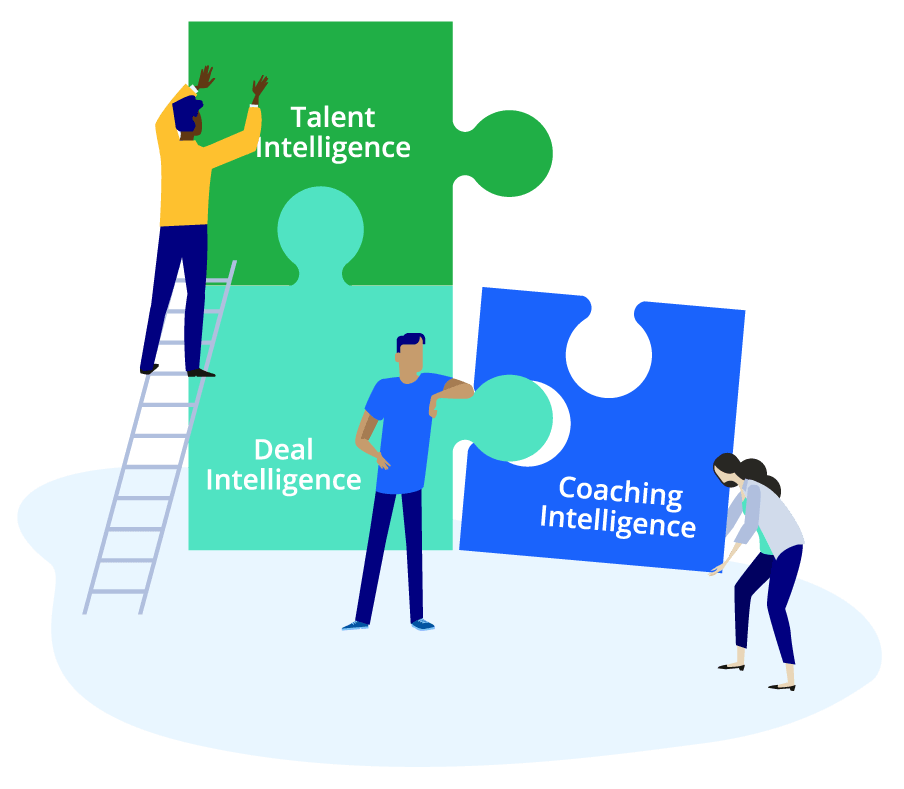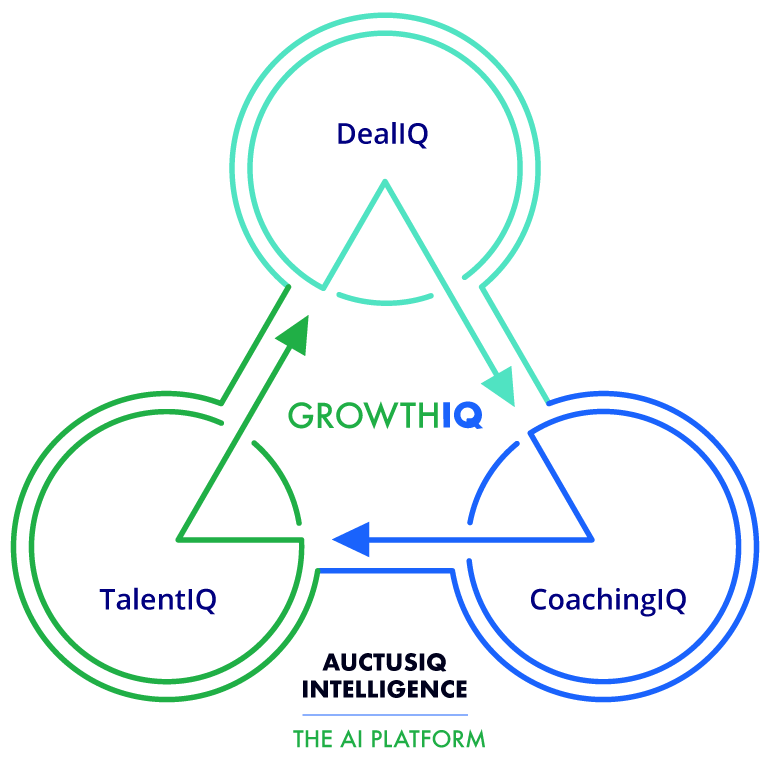 Applying the data points.
It starts with more than 25 years of performance-based data analytics. We know what explains success. We know how to measure it. And, we have a database with benchmarks of the best in your industry for every critical sales role. We evaluate the current state of your salesforce against our performance database to formulate your GrowthIQ. We then deliver a path to apply your talent, coaching, and deal intelligence to accelerate business performance. Your GrowthIQ is a strategic metric of how your organization stacks up to your competition and what you need to do to increase win rates. The outcome? Our system turns your sales leaders into performance coaches with the tools to accelerate success.
A Powerful Delivery.
Each of the three solutions has a powerful science and technology behind it that delivers precise actions and rhythms of application to ensure it becomes part of your business planning and growth practices.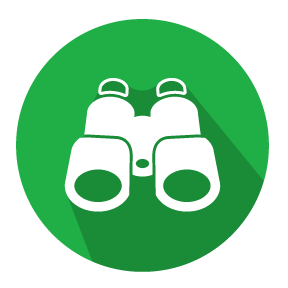 Talent Intelligence
Profile development around core selling competencies
Talent audit to uncover organizational strengths and gaps
Global high performance benchmark by role for sales transformation
Predictive talent and skills assessments to hire more like your best
Competency reporting that links to your sales funnel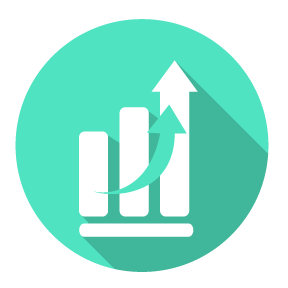 Deal Intelligence
Practical sales system
Common language and framework across sales conversations
Win strategies and buyer demands
AI to enhance reporting and forecast accuracy
Framework and roadmap to trusted advisor selling
Creating Business Outcomes.
We have a different approach. Our sales system links to business outcomes. Every alert through AuctusIQ ties your actions to sales performance. For example, clients replicate best-in-class seller actions to align influencer business goals and objectives increasing win rates from 9 to 88 percent; to build competitive intelligence increasing win rates from 27 to 90 percent; and to apply best practices to manage the procurement process increasing win rates from 14 to 87 percent. It's proven. It works. And it will dramatically improve your sales, business, and growth intelligence.