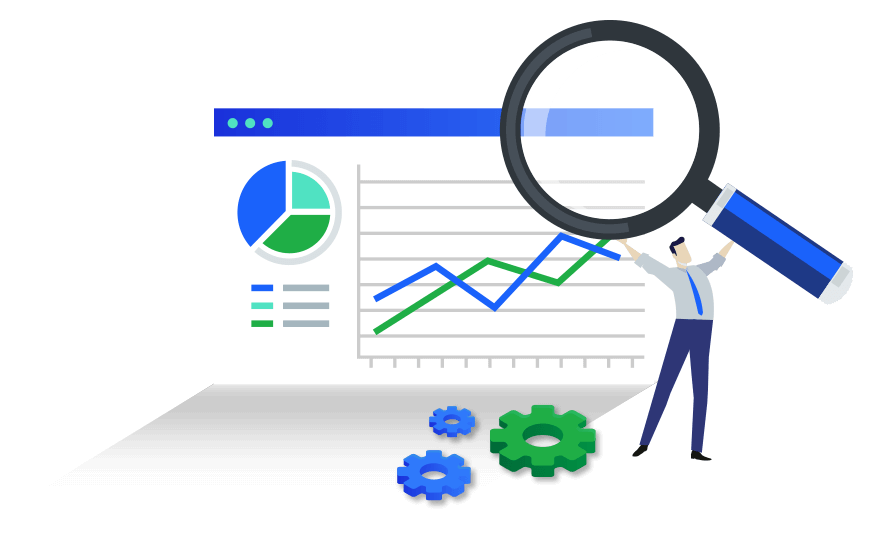 Select the Best. Then Make them Better.
Your Sales Team is Only as Good as the Individual Players.
You can't afford to not have every single sales member selling to full capacity and accelerating performance in the process. You also can't afford to not hire or "not hire who you want" because you're forced to settle or suffer.
We'll help you source, select, train, and develop to perfection — person-by-person. You need to ensure that every sales person you have gets better, quarter by quarter. It's not a hit and miss game, it's a science of uncovering, understanding, coaching, and learning that delivers a dramatic improvement in performance.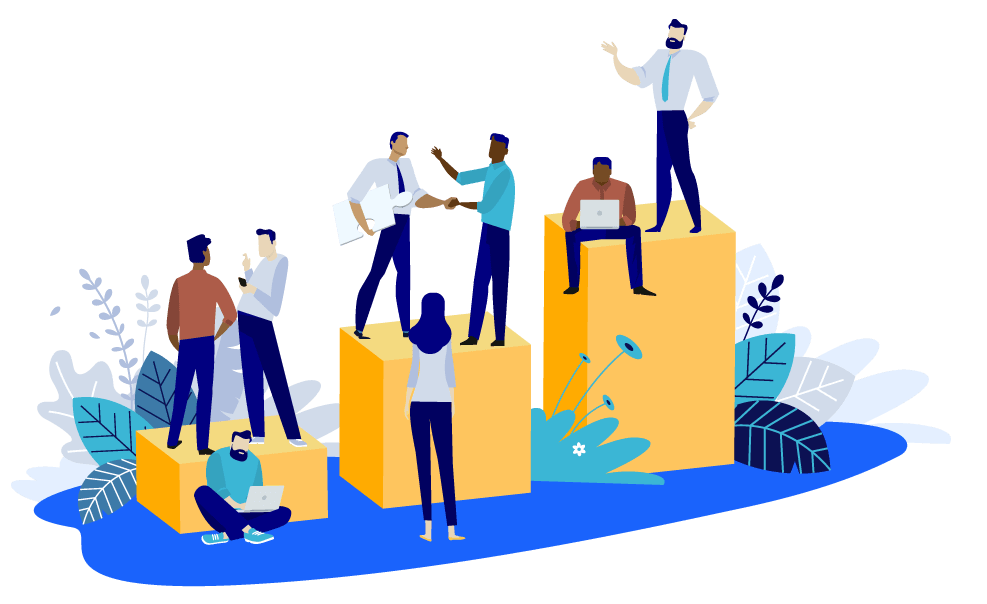 Sellers Who Can Navigate Through Complex Deals Win. And They Win A Lot.
A global professional services organization with more than 1800 sellers applied AuctusIQ to execute its sales transformation strategy for commercial excellence. In order to link high-performance seller talents and skills for critical roles to the buyers' journey, AuctusIQ delivered predictive assessments to select talent and build competency at every stage of the sales funnel.
The outcome? 129 salesforce professionals, who completed the AuctusIQ assessments, were classified as "Hunters" for the global organization. The "Hunters" with strong match scores on AuctusIQ delivered 3.2 times higher percent-to-sales target results, on average, than "Hunters" from the salesforce with low scores on the AuctusIQ talent and skills assessments.
| | |
| --- | --- |
| Hunters (N = 129) | Average % to Target |
| High AuctusIQ Match Scores | 129% |
| Low AuctusIQ Match Scores | 40% |
Additionally, 150 salesforce professionals, who completed the AuctusIQ assessments, were classified as "Farmers" for the global organization. The "Farmers" with strong match scores on AuctusIQ delivered 2.9 times higher percent-to-sales target results, on average, than "Farmers" from the salesforce with low scores on the AuctusIQ talent and skills assessments.
| | |
| --- | --- |
| Farmers (N = 150) | Average % to Target |
| High AuctusIQ Match Scores | 123% |
| Low AuctusIQ Match Scores | 42% |
Don't just build talent. Build Champions.
Personal growth and development are non-negotiable factors to us. The best sellers continuously seek opportunities to get better, win more deals, and become their best. That's why we offer a sales assessment strategy with a predictive skills inventory for each role that helps companies track, manage, and build the competency of their sales organization to focus sales conversations on the skills that matter to expedite growth.
Our science goes beyond traditional behavioral and talent only assessments. We recognize that the best get better through time and experience. Our system will jump start your talent by illuminating the skills and experiences that each seller needs to shrink time to growth. Through the AuctusIQ Competency Growth Assessment, managers and sellers rate ongoing improvement on predictive skills to build experience applying the critical sales competencies that directly link to sales success.
The AuctusIQ predictive selling competencies were validated through 25 years of studying top performers across domestic and global sales organizations to include every type of sales role: Inside, outside, hunter, farmer, direct, indirect, complex, technical, strategic, targeted and multi-segment sales professionals.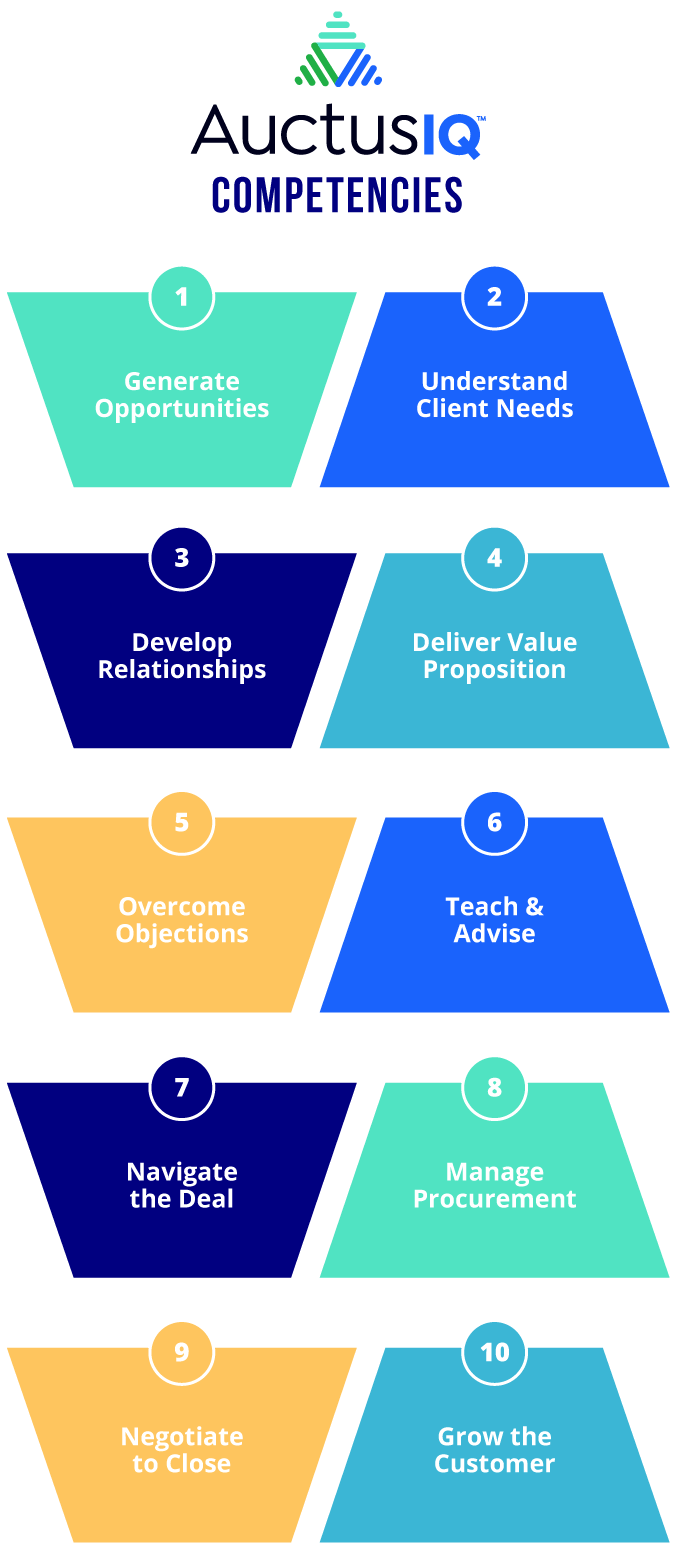 A Predictive Selling Model. A Proven Method For Growth.
The AuctusIQ growth strategy involves applying our analytics-based salesforce assessment to evaluate individual and organizational strengths and gaps across four core impact categories: motivation, interaction, cognition, and execution, which comprise the selling talents and skills required to succeed within each target role of study. Our measurement questions and constructs align to historic personality and performance-based research studies with a focus on what matters most to performance within each of the target sales and sales leadership jobs.
Validate AuctusIQ To Measure Success
Determine why your best outperform the rest, customize your algorithm for success, apply each success profile as a standard of excellence across your salesforce.
Conduct a Talent Audit to Assess Your Salesforce
Invite incumbent sellers to complete the AuctusIQ online talent and skills inventories to assess the individual and organizational strengths and gaps of your sales force. Benchmark your best to the best-in-role across leading industry brands. Reveal a strategic roadmap of the high-impact talent gaps for selection and skill gaps for ongoing skill development.
Turn Your Salesforce Into Your Competitive Advantage
Apply performance-based talent & skills assessments, analytics, and reporting with prescriptive recommendations at every step of your human capital strategy to source, hire, onboard, succession plan, coach, train, and develop individual and team effectiveness.
The AuctusIQ assessments deliver accurate, performance-based measurement that weave the critical competencies of your validated success profiles into the fabric of your selling system for continuous improvement. Every performance coaching conversation you have will leverage the individual strengths and skill gaps of every seller, so that your sales managers become effective performance coaches, day by day, deal by deal. Each seller's results generate an individualized blueprint to performance. The AuctusIQ system identifies critical actions to close, teaches managers the questions to ask, anticipates buyer requirements to reciprocate, and manages the rhythms and cadences for consistent predictable growth.
The Right Talent Is Waiting For You.
Talent may be an effort that focuses on the individual—but the overall concern around sales talent is definitely not a siloed challenge.
The Challenge:
of sales reps' time is spent on non-sales activities
The Solution:
Apply AuctusIQ performance-based measurement to focus on win strategies that work, the right questions to ask, the activities that matter, and the actions required to develop sellers to close.
The Challenge:
top reasons' sales people leave are lack of coaching or confidence in leadership
The Solution:
Apply the AuctusIQ sales system to catch moments of success, deliver effective feedback, connect talent to stretch assignments, coach to strengths, and leverage the best in each player to create a collaborative, confident team.
The Challenge:
of attrition is due to poor culture or poor management
The Solution:
Apply AuctusIQ performance-based industry benchmarks to raise your standards and strive for excellence. Empower leaders to manage with rigor through real-time data on progress towards targets, while building intensity and momentum for growth.
---
Sales teams like independence and autonomy in what they do, but they also highly value training and development that makes them better and faster at getting the win. A more complex selling market doesn't call for a more complex selling model. In fact, it's quite the opposite. Simplify and teach a proven technique to winning that works again and again. You will not only retain your top sellers, but also attract more talent like your best.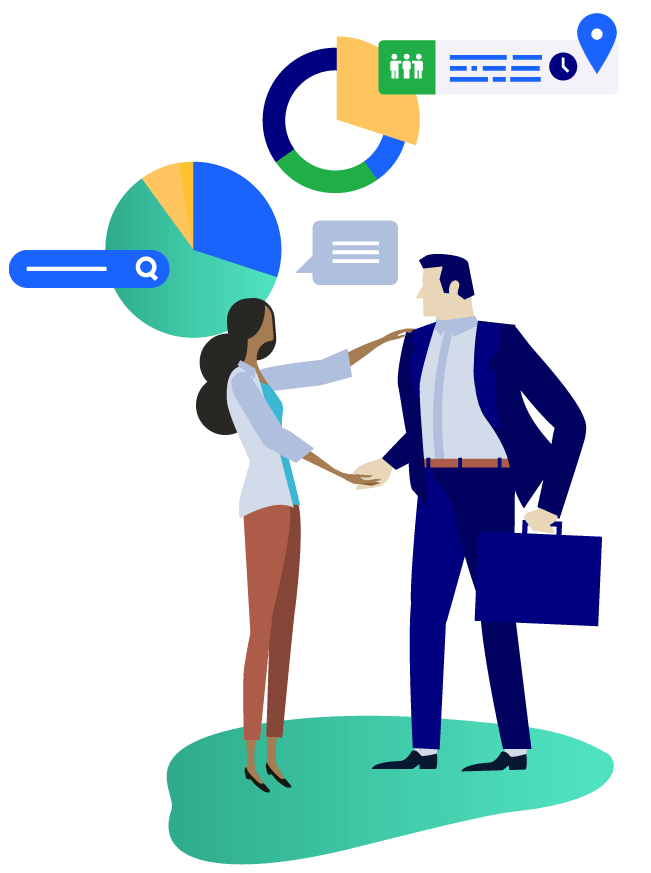 When you Hire Well. They Perform Well.
Analysis of a financial services organization of more than 700 sellers evaluated how the talent and skills of every seller hired using the AuctusIQ assessment related to sales performance over a 12-month period. Results revealed a strong significant relationship between the talents and skills of sellers assessed on the AuctusIQ assessment and sales performance. This organization was selected, year-over-year, among the top ten best places to work by Fortune magazine and received numerous awards for selling achievements within its industry.
The predictive study found that the sellers in the top 20% of talent scores on the AuctusIQ match analytics averaged 184 percent higher mean monthly revenue than the bottom 20% of talent scores on the AuctusIQ match analytics. In summary, the mean monthly production of sellers during the period with the highest match scores on AuctusIQ was nearly twice of that of sellers in the same role with the lowest matched scores on AuctusIQ.
"Evaluating talent and culture fit through predictive analytics is a must-have fundamental competitive advantage for our organization. We consistently recruit the best and outperform our competitors through hitting sales targets within the first year of hire. We attribute this to getting the right people for the job."

Pat Flood, Former CEO, Homebanc
Talent is Key but it must be Surrounded by Proven Practice
There are three key components to the AuctusIQ Intelligence Solution, because there are three key steps to harness the talent of your salesforce to drive business performance. For the greatest impact, start with the right talent, prepare them with deal win strategies, and apply the AuctusIQ sales system to coach, manage, and expedite performance every day. Continue reading the full story of achieving your highest Growth IQ.