There's not a sales force in the world we can't make better.
Selling is Harder Than Ever.
How do you turn your salesforce into your competitive advantage? You need to hire right, onboard quickly and effectively, and shrink time to productivity. You need a process on how to coach each seller to get better day after day, quarter after quarter. And, you need a selling system that connects seller activity directly to deal win rates with insight on how to focus talent to accelerate growth.
INTRODUCING THE NEW APPROACH TO SELLING AND COST-EFFECTIVE GROWTH.
Traditional forms of approaching sales talent, sales coaching and deal strategy simply don't cut it anymore. You need to think differently about how you uncover the science of your sales talent, coach them to perform at accelerated speeds, and gain insight and progress in every deal, play-by-play. Listen to our executives discuss the new, modern way to approach sales and business growth. It's doubled, even tripled, revenue for our clients. And it can do the same for you.
One Platform For Three Audiences
We serve private equity partners looking to increase investment and return, CEOs and business owners seeking to shape the future of their salesforce, and heads of sales looking to improve talent and performance. No company serves all three audiences with one platform like we do.
---
Private Equity and Venture Capitalist Firms
Rapidly assess a portfolio company's sales organization, predict its readiness, and implement solutions to drive growth at an accelerated pace.
Download the Executive Summary

This early-stage emerging tech innovator engaged in AuctusIQ to operationalize and scale its sales force. It achieved over a 10X increase in APR in less than four years.
CEOs of Mid-Sized Companies
Create a business process around sales by combining talent, deal strategy, and leadership effectiveness to manage your sales team.
Download the Whitepaper

This mid-sized service provider instituted AuctusIQ to empower a data-driven system that allowed it to scale globally, quickly absorb acquisitions and operationalize its sales force. It doubled revenue in three years while achieving the highest organic growth rates in the industry.
CROs, CSOs, and EVPs of Enterprise Organizations
Gain measurement-based visibility into sales talent, potential, and performance that allows you to manage your salesforce to drive growth.
Download the Study

This global B2B company implemented AuctusIQ to teach sellers how to turn deal strategies into a business process. Sellers who adopted the strategies won deals they had traditionally lost, and overall close rates and year-over-year win rates have doubled.
Increase Intelligence and Increase Sales.
Salesforces around the world are struggling to shorten sales cycles, improve win rates, forecast accurately, hire top talent, and enable sales leaders to accelerate growth through coaching.
After studying what differentiates the best among millions of sellers and tens of thousands of sales teams, we've uncovered the secret to accelerate the growth of your business. The best finish first because they individualize their win plan through talent, coaching, and deal intelligence. AuctusIQ analyzes data from all three sources to deliver the growth intelligence you need to focus your time and move your buyer to close. The AuctusIQ platform provides you the system with prompts on what to do for better results every day, week, month, and quarter.
Our clients experience dramatic increases in revenue, forecast accuracy, and win rates. It's a proven scientific formula for growth, and it works. Your sales leaders transform into performance coaches driving seller improvement quarter over quarter.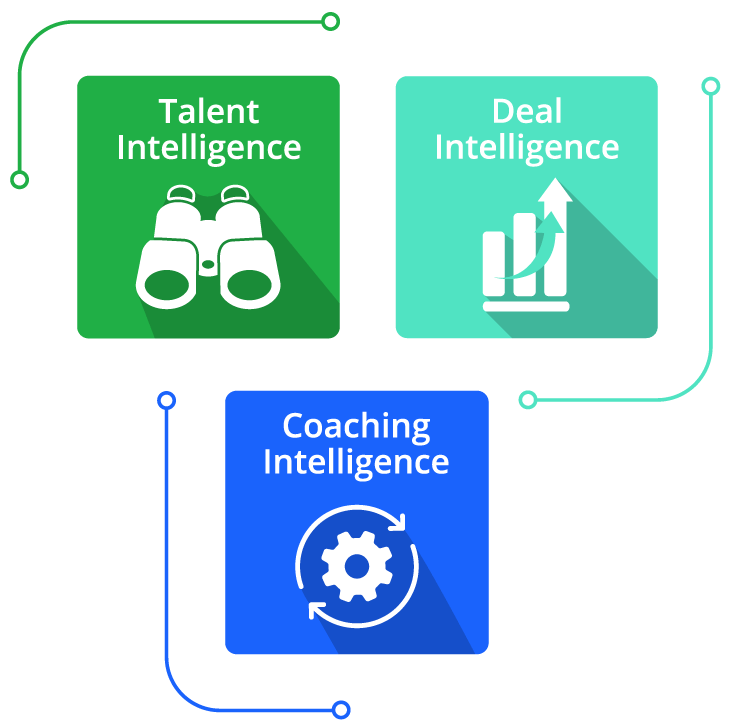 Select the Best. Then Make Them Better.
You need to understand the talents and skills that differentiate your best sellers. You need to identify gap competencies to industry best. Then, you need predictive measurement to replicate your top performers while building critical competency to compete into the future. AuctusIQ has studied top sales performers, delivering predictive success profile assessments with global performance benchmarks for every role on your salesforce. Learn how we can help you align sales talent through performance-based analytics to compete for talent market share.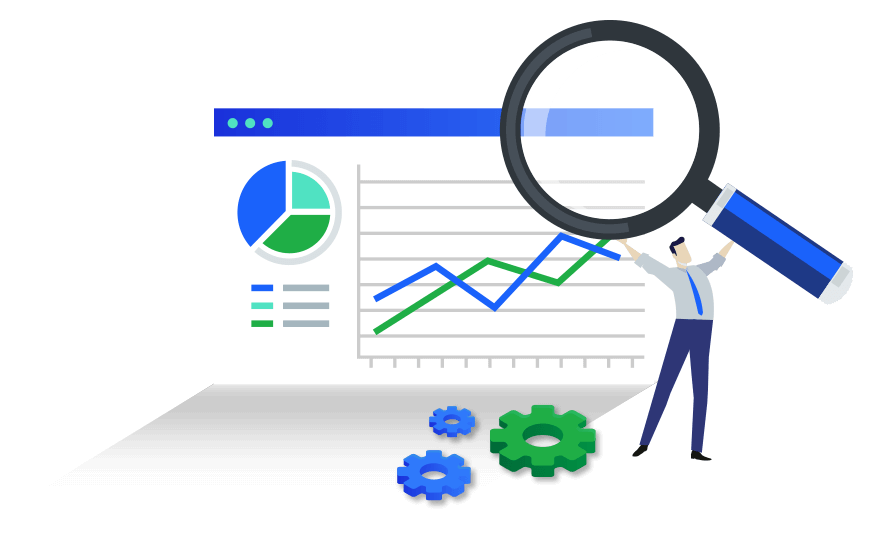 Fight the Winning Battle. Every time.
You need a winning deal practice that ensures a dramatically higher close rate, an accelerated deal process, and a forecast you can count on quarter after quarter. Auctus IQ delivers the only sales system in the world with individualized seller data analytics to illuminate the path to predictable sales success at every stage of the sales cycle. Learn how you can teach every seller in your organization the applied strategies to advance the sale through smart analytics that integrate with your CRM.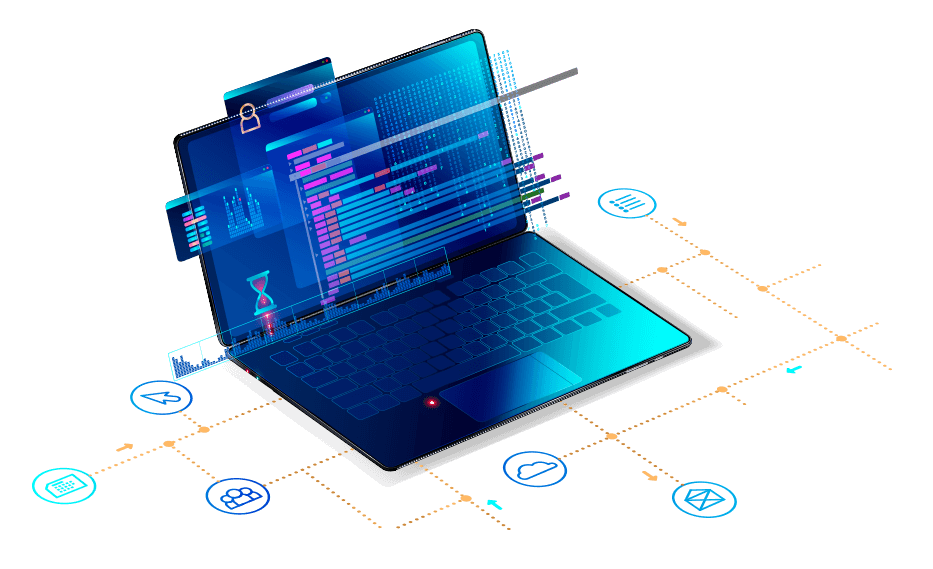 Coach Wisely. Coach to Win.
Simply put: Great sales leaders recognize that each seller has a unique profile and formula to optimize sales success. You need a way to focus coaching conversations on the talents and skills that matter, and to connect performance feedback to a win plan for the business. AuctusIQ delivers the only sales system in the world with a real-time coaching feedback and an application to track the skills and competencies that accelerate sales performance. Learn how to coach your team to improve quarterly performance and dramatically increase win rates.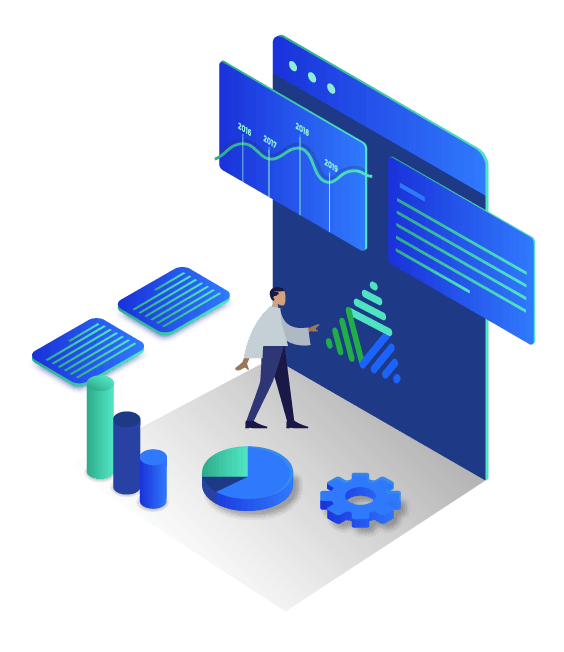 Welcome to AuctusIQ. Growth Intelligence Applied.
Built on 25 years of scientific analysis, data modeling, strategic market studies, and thousands of complex deals, we've uncovered the talent, skills coaching, and sales methodology to accelerate growth and optimize results. We've empowered sales forces to gain a 75% to 90% jump in win rates, and driven countless global companies to higher revenue, accelerated deal time, optimal talent, and effective coaching while eliminating lengthy funnels and processes.
Turn your salesforce into your competitive advantage. AuctusIQ delivers a predictive selling system that connects your seller talent to win strategies through focused performance coaching at every stage of your sales cycle. The result: Applied Growth Intelligence for Cost Effective Growth.