Athlete Insight
Our Athlete Insight Assessment delivers information that enables coaches to more accurately manage an athlete and expedite success both on and off the field. It also provides a tool to aid in decision-making for recruiting, especially when considering transfers and time is limited.
This is not an online personality test, it's a structured phone interview. 
Our athlete assessment was created using the most comprehensive research done on the attributes and traits that predict success on and off the field. It provides you with deep insights into the intangible attributes that define and predict high performance.
What We Measure
– Achiever
– Competition
– Fortitude
– Focus
– Mental Preparation
– Persistence
– Physical Influence
– Pride
– Relationships
– Responsibility
– Team Orientation
– Work Ethic
What We Predict
– Likelihood of overachieving
– Likelihood of an athlete transferring
– Growth in performance
– High performance from a 2-4 transfer
– High performance from a 4-4 transfer
– Academic success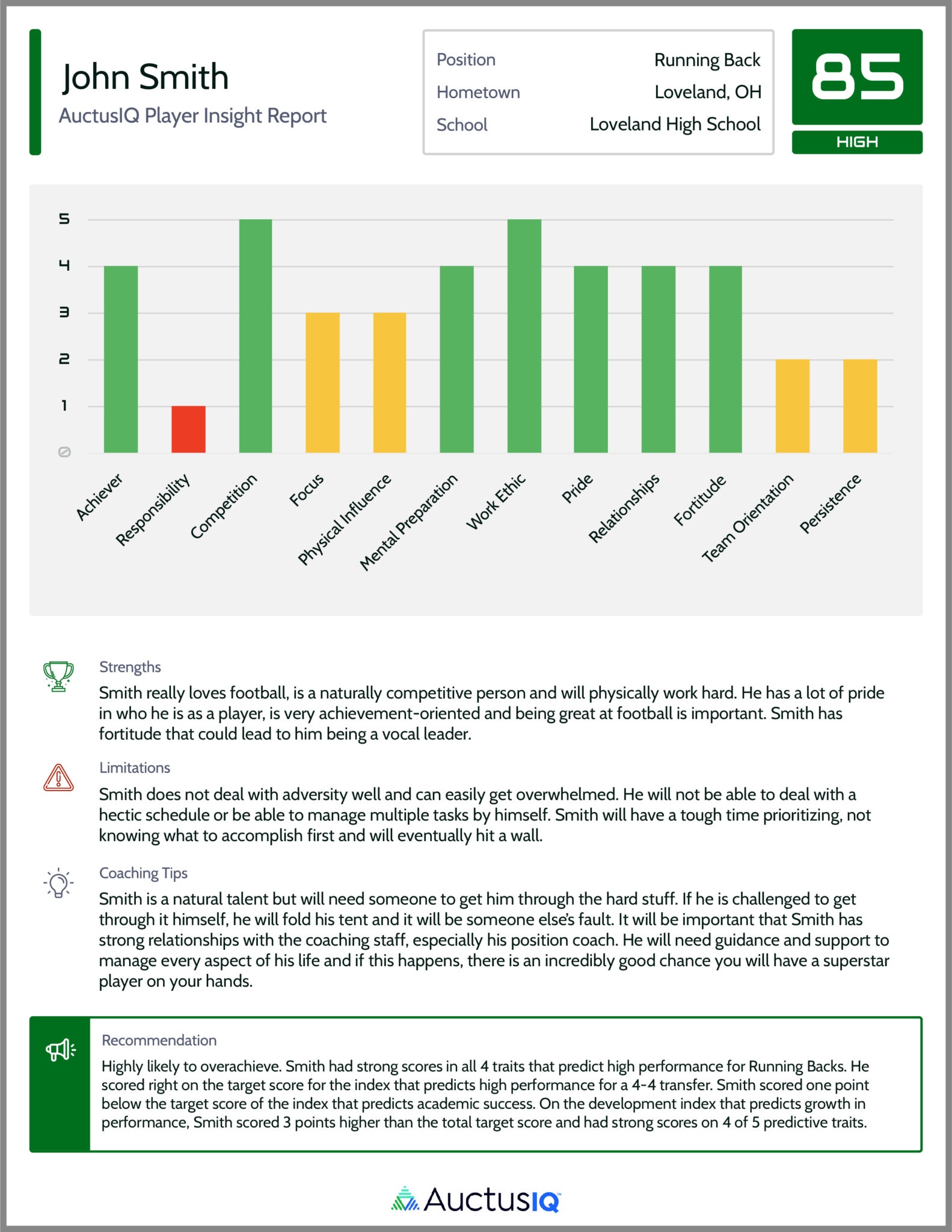 Bob Stitt, Vice President
Bob serves as Vice President of AuctusIQ after coaching college football for 34 seasons. Schools he has coached at include Oklahoma State, Texas State, Harvard University, Northern Colorado, Austin College, Nebraska Wesleyan, and Doane University. Stitt also spent 18 seasons as the Head Coach at the University of Montana and Colorado School of Mines. He won 129 games using the AuctusIQ Athlete Insight Assessment as part of the selection process for recruiting.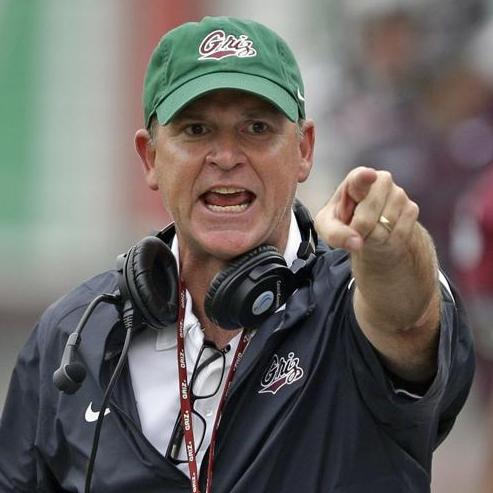 This scouting service has been approved in accordance with NCAA bylaws, policies, and procedures. NCAA Division I football coaches are permitted to subscribe to this scouting service.
AuctusIQ means smart growth.
"Auctus" is Latin for growth. "IQ" means smarts. Combined, AuctusIQ means smart growth. AuctusIQ is a sales data and science company. Our mission is to provide the right data, on a technology platform that allows you to put talent in your tech stack. Doing this solves your three biggest challenges: selecting and retaining exceptional talent, coaching to ensure readiness to meet or beat quota, and most importantly making sure everything you do is tied to winning more deals.
If you're looking for a proven way to energize your sales force, let's talk.
Speak with a Specialist