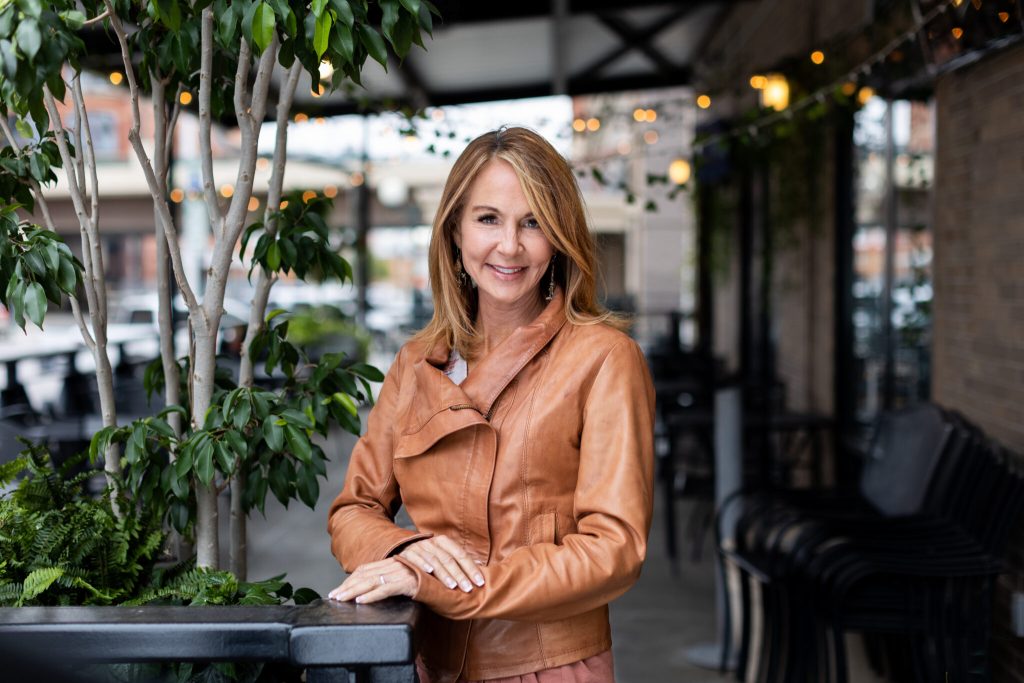 An interview with Dr. Courtney McCashland, co-founder of AuctusIQ, discussing her ongoing research into high-performing female sales executives and AuctusIQ's first-of-its-kind in the industry partnership with Sandler, a sales performance and training company.
Q: Dr. McCashland, please share a bit about your background and how you became involved in the world of sales performance and analytics.
A: Growing up in a small town in the Midwest, I always aspired to be a successful business leader. I earned scholarships to fund my college education and went on to earn a Master's degree in Qualitative & Quantitative Research because I was amazed at the power of data analytics and how it's used in business. I followed that passion and started working for Gallup as a senior research director. Seeking to expand my knowledge and expertise, I pursued a doctorate degree in organizational leadership from the University of Southern California, where I studied the leadership skills necessary to develop and lead successful companies.
Soon after obtaining my doctorate, I founded TalentMine, a talent analytics company. From there, I continued to build my career in talent analytics and business growth strategies, serving in executive positions at Kenexa and IBM's Smarter Workforce division.
A pivotal moment in my career came when I decided to spin out a suite of talent assessment analytics and software assets from IBM to develop a new platform. This initiative eventually led to the creation of AuctusIQ, which has become one of the nation's fastest-growing sales software systems. We're a small but mighty team that's revolutionizing sales performance management.
Q: You have achieved success in the field of sales leadership and talent analytics, and become a noted author of best-selling books on sales performance. Tell us about your current study on women in sales.  What are you hoping to learn and achieve?
A: Driven by our curiosity and desire for change, AuctusIQ is conducting a study on women in sales, focusing on understanding why they tend to excel as high performers while remaining underrepresented in the profession.
Let's start with the data. Despite comprising slightly over half of the college-educated workforce, women are vastly underrepresented in B2B sales positions, holding less than one-third of these roles. Yet, studies have shown that women sales professionals often outperform their male counterparts, making the persistent underrepresentation of women in this field a significant missed opportunity for companies and professional women.
Our three-phase study will provide invaluable insights that can help hiring managers identify the essential qualities and skills to look for in female candidates, ultimately contributing to the success and empowerment of women in the sales field. From the standpoint of AuctusIQ, we want to help break down the barriers wherever they exist, to deliver actionable insights that drive higher sales performance as well as gender equality.
By analyzing the data compiled using a wide range of factors, such as personality traits, cognitive abilities, and job experience, we can better identify key predictors of sales performance among females, which helps bridge the gap while also helping identify high sales performers within your talent pool.
Q: Can you give us a specific talent or competency that you've found to be particularly effective for women in sales? 
A: Sure, but first let me share that our research endeavors to provide a comprehensive answer to this question, serving as a catalyst for sales leaders, corporate diversity coaches, company recruiters, and young women themselves to recognize and appreciate the exceptional skills, competencies, and overall value that women can bring to the realm of B2B sales.
To answer your question, yes, research has shown that the higher performing female sales executives tend to create broader and deeper relationships with their clients, which is essential to sustaining the complex, multi-level, and matrixed relationships that are involved in B2B sales. Females also tend to develop a stronger understanding of the customer's needs and pain points, which helps tailor their sales approach and better define what they offer. Female sales executives also tend to be more flexible and open to change than their male counterparts.
Q: Sounds exciting, what's next for your research?
A: We just launched the first phase of our research by interviewing several successful women who are pioneers to learn from their success in sales while gaining qualitative insights that can be further analyzed and developed during the quantitative phase of the study.
Using what we learned from the in-depth interviews, AuctusIQ will be fielding a comprehensive survey to help further our understanding of the critical talents and competencies that predict strong performance across sales and sales leadership roles for women. We will also be comparing the results of the survey against our internal dataset which contains millions of sales professional profiles to further our findings.
We will also have a better understanding of how to assess these unique attributes and cultivate them in order to produce high performers. Finally, our study participants will be offered the opportunity to review the survey findings as we seek to uncover new insights and actionable learnings that will help close the gender gap in B2B sales.
Q: AuctusIQ just announced a new partnership with Sandler, a leading provider of sales training services. What can you share about that new partnership and what it means for the company and its clients?
A: Yes, the partnership brings together AuctusIQ's cutting-edge talent analytics technology with Sandler's proven sales methodology and training expertise.
We are now offering our machine-learning-powered sales assessment and performance software platform to Sandler's clients. The platform, which is designed specifically for business-to-business clients, has proven to improve sales performance for B2B companies of all sizes. The platform provides a way to connect the activity of the salesforce directly to win rates and delivers insight on how to focus each seller on high-impact activities at every stage of the sales cycle. And what's terrific about our solution is that it can be seamlessly integrated into a traditional CRM system to provide more trustworthy sales forecasts.
Sandler will be introducing three AuctusIQ offerings under the new partnership beginning with DealIQ, our proprietary offering that helps sales makers better predict the evolving sales lifecycle to accelerate deal processes and improve close rates. The small and mid-sized companies we are working with through Sandler often struggle to compete with larger organizations when it comes to attracting and retaining top talent.  But with our platform, coupled with Sandler's methodology and training, these companies can now make data-driven decisions that give them a competitive edge. Together, we're helping improve overall sales performance and accelerate growth.
Dr. Courtney McCashland is Co-Founder and Chief Officer of Science & Strategy at AuctusIQ. She has invested 25+ years working and learning in a variety of organizations, starting her own companies, and studying salespeople of every kind.