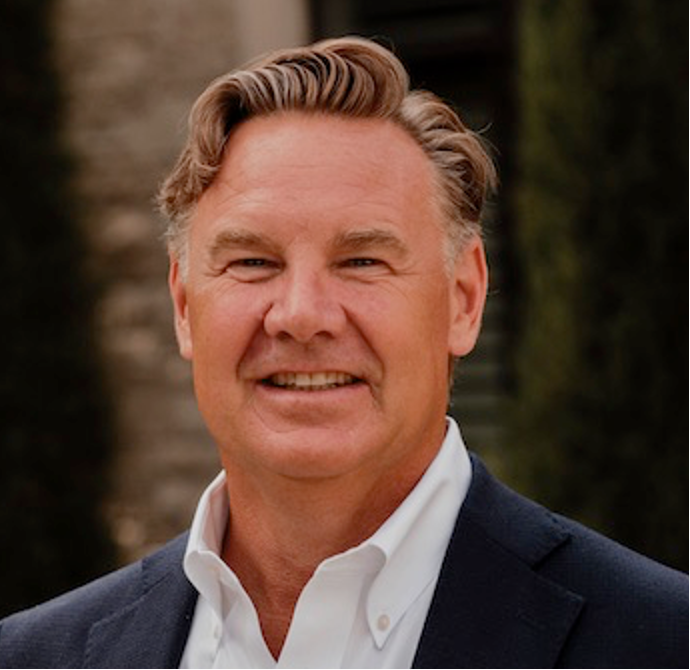 Troy Kanter
Co-Founder & CEO
Connect on LinkedIn
The Art — Troy Kanter has held numerous executive seats across global organizations and led some of the most effective sales organizations. He has led businesses through multiple rounds of funding and global expansion, and through his leadership has perfected the art of selling to drive revenue quickly and efficiently. His practices and strategies are the foundation of the AuctusIQ solution—empowering businesses to leverage their largest asset, their salesforce, to grow their business quarter-after-quarter.
Troy Kanter serves as CEO of AuctusIQ. Kanter has been transforming sales organizations and their revenue streams for more than 25 years. Prior to co-founding AuctusIQ, Kanter served as CEO of TwentyEighty, a $300M learning and performance management firm and the holding company of the world's largest sales training organization. Before his role at TwentyEighty, Kanter was the President and COO of Kenexa, a software and services firm that he led from start-up through an IPO in 2005 to a $400M run rate in 2012, when it was acquired by IBM for $1.4B. At Kenexa, Kanter led the global salesforce, executed more than 20 mergers & acquisitions, guided the business through multiple rounds of funding, and expanded the company to more than 3000 employees operating in 20 countries.
Kanter had previously founded Human Resources Innovations, which merged with Raymond Karsan Associates to form Kenexa. He began his career at the Gallup Organization where he served as a Vice President.
Kanter currently serves on the board of multiple fast-growth organizations. He holds a bachelor's degree in corporate communications and advertising from Doane University where he has served on the Board of Trustees since 2005.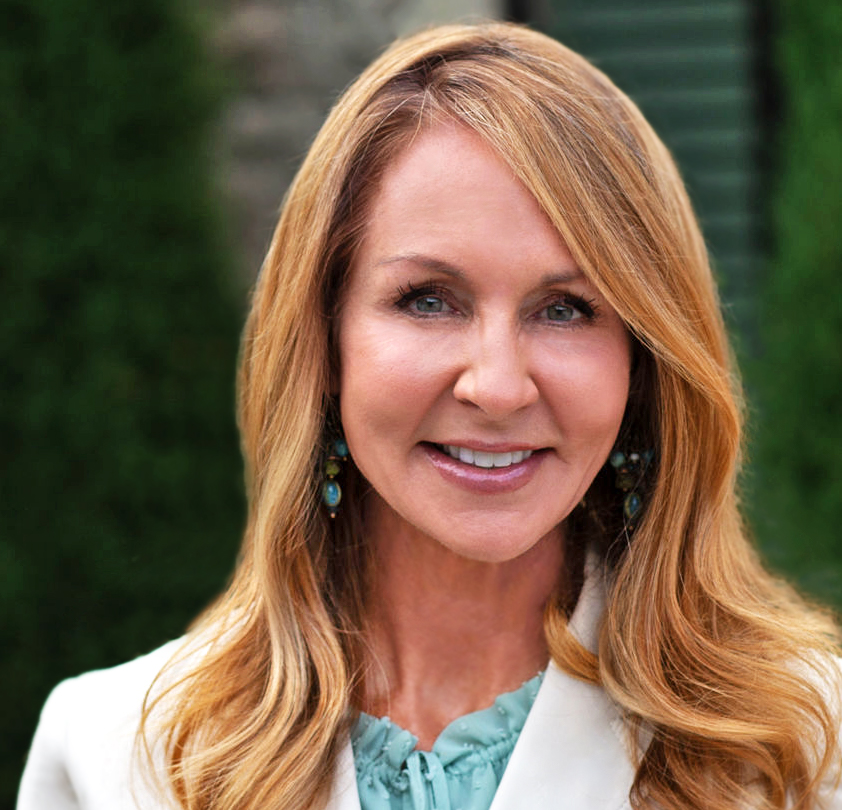 Dr. Courtney McCashland
Co-Founder & Chief Officer of Science and Strategy
Connect on LinkedIn
The Science — Dr. Courtney McCashland has served in executive roles leading the science & growth strategies of global financial, technical, research, talent assessment, HCM, and strengths development organizations. Through hundreds of performance-based studies, Dr. McCashland's research has validated predictive salesforce assessments and analytics that power the AuctusIQ platform. Dr. McCashland brings academic and applied insight to how the talents, experience, knowledge, and skills of the salesforce can be measured and managed to shorten the sales cycle and increase sales production.
This powerful connection of industry experience yielding incredible results delivers a solution that that is not only proven to work but unmatched in the industry.
As Co-founder and Chief Officer of Science and Strategy for AuctusIQ, Dr. McCashland brings academic and applied insight to how the talents, experience, knowledge, and skills of the salesforce can be measured and managed to shorten the sales cycle and increase sales production.
Prior to this role, Dr. McCashland served as President of Global Science and Strategy for IBM Smarter Workforce where she worked with executive leaders of Fortune 500 companies architecting predictive assessment systems to hire for fit and to turn talent into performance. She also served as President of Global Assessment for Kenexa, an HCM company, where she led an expert team of IO Psychologists to integrate talent and skills assessments, situational judgment tests, simulations, and predictive interviews to measure what matters most to performance.
During her career, Dr. McCashland's profile assessments have been publish in best-selling books including the Standout strengths assessment delivered in Marcus Buckingham's Best Seller Standout, the Survivor Profiler delivered through Ben Sherwood's Best Seller The Survivors Club, and The Strengths Engagement Track (SET) delivered through Marcus Buckingham's book Go Put Your Strengths to Work. Dr. McCashland has founded five successful start-up organizations and served on the executive team for seven fast-growing companies with a focus in talent research, analytics, and financial services.  She received her bachelor's degree in marketing and journalism and a master's in qualitative and quantitative research from the University Nebraska-Lincoln. She then completed her doctoral degree in organizational leadership at the University of Southern California where she graduated summa cum laude.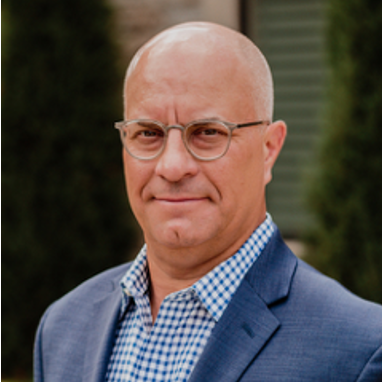 Tim Geisert
Partner
Connect on LinkedIn
Tim Geisert is the executive on the leadership team that crafts the vision, shapes the product strategy and inspires teams to grow the business. That, and more than 30 years of experience growing companies through marketing and sales, is what Geisert brings to AuctusIQ.
Before joining AuctusIQ, Geisert served as senior vice president of Engage2Excel (E2E), a company dedicated to helping customers create engaging candidate and employee experiences. In his role, Geisert led E2E's sales team to implement the AuctusIQ platform. As a result, E2E doubled its sales revenue and win rate.
Prior to joining E2E, Geisert served as chief marketing officer for Miller Heiman Group, and held two positions at Kenexa — vice president of HR executive sales and chief marketing officer (CMO). He was also part of Kenexa's senior leadership team.
Before joining Kenexa, Geisert served as CMO at Bailey Lauerman from 2000-2007, a nationally recognized independent marketing communications firm. He also served as vice president of account management from 1995 to 2000 at The Martin Agency (a subsidiary of McCann Worldwide), where he cut his teeth on major brand and creative development work.
During his career, Mr. Geisert has worked with some of the most recognized global organizations, such as Disney, GE, Bayer AG, Ford, UHG, IBM and Union Pacific Railroad. He has been responsible for branding, marketing and communications strategies that range from crafting messages targeted to Wall Street Investors to orchestrating Super Bowl spots designed to drive consumer awareness. Tim earned a bachelor's degree in Journalism from the University of Nebraska-Lincoln.
How to Reach Out for Speaking Events
Our leadership has spoken at some of the most renowned sales and talent conferences in the country. If you're looking for a speaker and would like to invite them to speak, please reference fill out the AuctusIQ speaker request form. We'll get back to you soon with availability and confirmation of your request.
---
Troy Kanter – Co-Founder & CEO
Troy has spent his career inspiring leaders, board members, and senior executives on how to accelerate business growth through sales. He mentors and advises investors and business leaders from all walks of life on implementing successful business operations, increasing profitability, and ensuring a high return on investment.
His delivery is entertaining, thoughtful and offers a strategic approach to sales performance and business growth.
Dr. Courtney McCashland – Co-Founder & Chief Officer of Science and Strategy
Courtney has studied the science of talent and human behavior her whole life—she is a master at people and performance. Her focused niche on sales talent brings precision to uncovering every nook and cranny of a seller's blueprint. She works with sales leaders to determine individualized coaching applications that effectively measure and manage performance deal-by-deal.
Her delivery is insightful, detailed and full of science and data that when applied appropriately has incredible results on seller performance.
Tim Geisert – Partner
As a former and highly successful CMO and CSO, Tim brings a unique perspective to sales and marketing. He provides insight and practice to connecting the efforts and actions of Marketing to the blood, sweat and tears of sales. He works with executives and investors to connect these two departments to multiply a return on investment.
Tim is a storyteller, and his delivery tells a tale of practicality, innovation, new thinking, and proven methods that drive unity and profitability.
AUCTUSIQ SPEAKER REQUEST FORM
Please fill in all fields so we can gain credible insight into your speaker request.